Staff Profiles

William Fore, CPA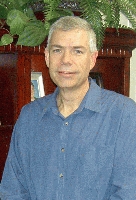 Bill has been practicing accounting on Long Island for over 30 years. After graduating from Hofstra University in 1977 with a B.B.A. in Accounting he was then certified in Public Accounting in 1982. He lives in Stony Brook with his wife Patti, a school administrator, and their son Gregory. Their daughter, Jeanene lives in New Jersey with her husband, Joe, and their beautiful daughter Natalie and son Joey. Their other son Bill lives in Commack with his wife Tara and their daughter Margaret. Bill is also a CPA. Bill enjoys golfing, boating, diving and taking vacations with his family.


John Balzarini
Principal

With a B.B.A. in Accounting from Brockport University, John has practiced in the field of accounting for over 30 years. He has been associated with Bill Fore for more than 25 years. John lives in Holbrook. He has two children, John Jr and daughter Jamie. Family, golf and the Yankees define John.


Noreen Noens
Accountant

Noreen graduated with a B.B.A. in accounting from Dowling College. She has been on the staff since 1996. Noreen enjoys spending time with her family on the soccer field and the ski slopes.


Barbara Salzano
Computer Manager

Barbara has been on staff since March 1999. She has two children, Chantel and Anthony. She enjoys cruising and reading.